"Christmas waves a magic wand over this world, and behold, everything is softer and more beautiful."

Norman Vincent Peale


"If I could wish a wish for you, it would be for peace and happiness not only now, but for the whole year through!"

Catherine Pulsifer

"Unless we make Christmas an occasion to share our blessings, all the snow in Alaska won't make it 'white'."

Bing Crosby


"I will honor Christmas in my heart, and try to keep it all the year."

Charles Dickens


"Christmas is the season for kindling the fire of hospitality in the hall, the genial flame of charity in the heart."

Washington Irving


"When we were children we were grateful to those who filled our stockings at Christmas time. Why are we not grateful to God for filling our stockings with legs?"

G. .K. Chesterton


Christmas is doing a little something extra for someone.

Charles Schulz


There's nothing sadder in this world than to awake Christmas morning and not be a child.

Erma Bombeck


"Happy, happy Christmas, that can win us back to the delusions of our childhood days, recall to the old man the pleasures of his youth, and transport the traveler back to his own fireside and quiet home!"

Charles Dickens

A good conscience is a continual Christmas.

Benjamin Franklin


"Christmas is the gentlest, loveliest festival of the revolving year, and yet, for all that, when it speaks, its voice has strong authority."

W.J. Cameron


Their old, familiar carols play,
And wild and sweet
The words repeat
Of peace on earth, good-will to men!"

Henry Wadsworth Longfellow


Christmas is not a time nor a season, but a state of mind. To cherish peace and goodwill, to be plenteous in mercy, is to have the real spirit of Christmas."

Calvin Coolidge


"Christmas, children, is not a date. It is a state of mind."

Mary Ellen Chase


And the angel said unto them,
"Fear not! For, behold, I bring you tidings of great joy, which shall be to all people. For unto you is born this day in the city of David A Saviour, which is Christ the Lord. And this shall be a sign unto you: Ye shall find the babe wrapped in swaddling clothes, lying in a manger."

Bible, Luke 10-12


"My idea of Christmas, whether old-fashioned or modern, is very simple: loving others. Come to think of it, why do we have to wait for Christmas to do that?"

Bob Hope


"When we remember a special Christmas, it is not the presents that made it special, but the laughter, the feeling of love, and the togetherness of friends and family that made that Christmas special."

Catherine Pulsifer


Christmas in my childhood home was a magical day.
Margaret Fishback Powers,
The Footprints Book of Daily Inspirations


"At Christmas
A man is at his finest towards the finish of the year;
He is almost what he should be when the Christmas season's here;
Then he's thinking more of others than he's thought the months before,
And the laughter of his children is a joy worth toiling for.
He is less a selfish creature than at any other time;
When the Christmas spirit rules him he comes close to the sublime."

Edgar Guest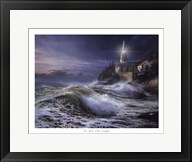 Religion & Philosophy
Wall Art To Inspire



Christmas time is a time to share love and goodwill to others, here find quotes about goodwill:
What is beautiful is good, and who is good will soon be beautiful. Sappho

You will find, as you look back upon your life, that the moments that stand out are the moments when you have done things for others. Henry Drummond

The transcendent importance of love and goodwill in all human relations is shown by their mighty beneficent effect upon the individual and society. George Birkhoff

How I wish that somewhere there existed an island for those who are wise and of good will. Albert Einstein

In hospitality, the chief thing is the good will. Greek Proverb

And suddenly there was with the angel a multitude of the heavenly host praising God, and saying, Glory to God in the highest, and on earth peace, good will toward men. Bible

We are thankful for good-will rather than for services, for the motive than the quantum of favor received. William Hazlitt

However many holy words you read, however many you speak, what good will they do you if you do not act on upon them? Buddha

When you extend your goodwill in every direction, regardless of circumstances, you begin to see that we are all one. Lao-Tzu

Good will, like a good name, is got by many actions, and lost by one. Lord Jeffrey

I heard the bells on Christmas Day; their old familiar carols play, and wild and sweet the word repeat of peace on earth, good-will to men!" Henry Wadsworth Longfellow

Good will is the one and only asset that competition cannot undersell or destroy. Marshall Field

Goodwill to others is constructive thought. It helps build you up. It is good for your body. It makes vour blood purer, your muscles stronger, and your whole form more symmetrical in shape. It is the real elixir of life. The more such thought you attract to you, the more life you will have. Prentice Mulford

I know, indeed, of nothing more subtle satisfying and cheering than a knowledge of the real good will and appreciation of others. Such happiness does not come with money, nor does it flow from a fine physical state. It cannot be bought. But it is the keenest joy, after all; and the toiler's truest and best reward. William Dean Howells

Only by giving are you able to receive more than you already have. Jim Rohn